Ruth Phillips
cellist, performance coach, writer and meditation teacher.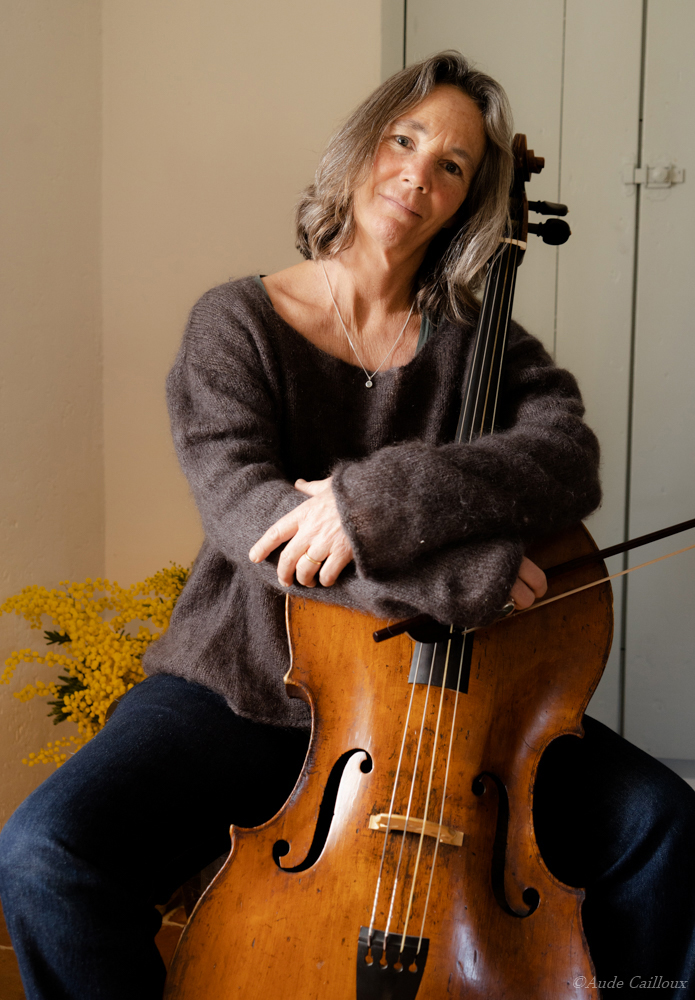 "I completely agree with Ruth that a really fine technique involves relaxation and free breathing. I wish that more musical training started from those precepts."

- Steven Isserlis
Rediscovering heart and presence in practice and performance through mindfulness, breath and free movement.


What people say....
"Working with Ruth over the past two years has been truly inspiring. She opened my eyes to a completely new way of approaching my instrument; marrying movement and breath, and helping me feel more grounded. I can't recommend her enough! "

– Sinead o Halloran, Marmen Quartet
"I have found a new approach to practicing the violin and a new confidence physically and mentally not only in my playing, but also in my daily life.
Helena Logah, Chineke Orchestra
"Ruth is an inspirational teacher and combines clear, direct delivery with innovative ways to feel the relationship between the bow, pulse, and the breath."

Alison Wells,
professor of cello, Glasgow Conservatoire
A great inspiration in daring to be even more present and heartful both in everyday life and in a concert situation
Johanna Sjunnesson, Swedish Radio symphony orchestra
Ruth's approach is organic and natural; relevant and adaptable to all string players. There is no need to have to 'put on' a performance as she shows you to feel the honesty and beauty of music in its own right – the last thing it needs is us getting in the way
Ellie
Ruth demonstrates how we can use the natural movement of the body to achieve an authentic, honest and free musical line without the need to micromanage every note. Do less, achieve more. What's not to love
Jane
Ruth helped me get out of my head and reconnect with my body like no one has before. Keenly perceptive, she is a consummate coach. She doesn't impose her interpretation or even her method. She simply takes what you've got and makes it much, much better.
Robert
The best teachers in my mind are the ones that make you feel like you have the answers within yourself, they just help you how to find them. I have been lucky to cross paths with a few teachers like this, and Ruth is one of them.
Lucy
I'm feeling both inspired and patient which I not a balance I often experience.
Richard
Ruth helps musicians discover how the most fundamental, yet often ignored aspect of our playing -our breathing- impacts all we do. Whether struggling with physical tension, coordination or lyricism, Ruth guides players with warmth and humor through simple exercises that powerfully and positively free all aspects of our musical expression
Jenny
I've worked with therapeutic groups for years but never seen a group so quickly forming into a deeply connected whole. Our struggles came up, were heard respectfully, and reflected upon with insight and compassion
Hugh
I feel like a new person – I can't believe how different I sound and feel – my mind is truly blown
Millie